Curator's Talk: Lisa Myers | Friday 29 September
Learn more about our fall exhibition Carry Forward from guest curator Lisa Myers. Opening Reception to follow.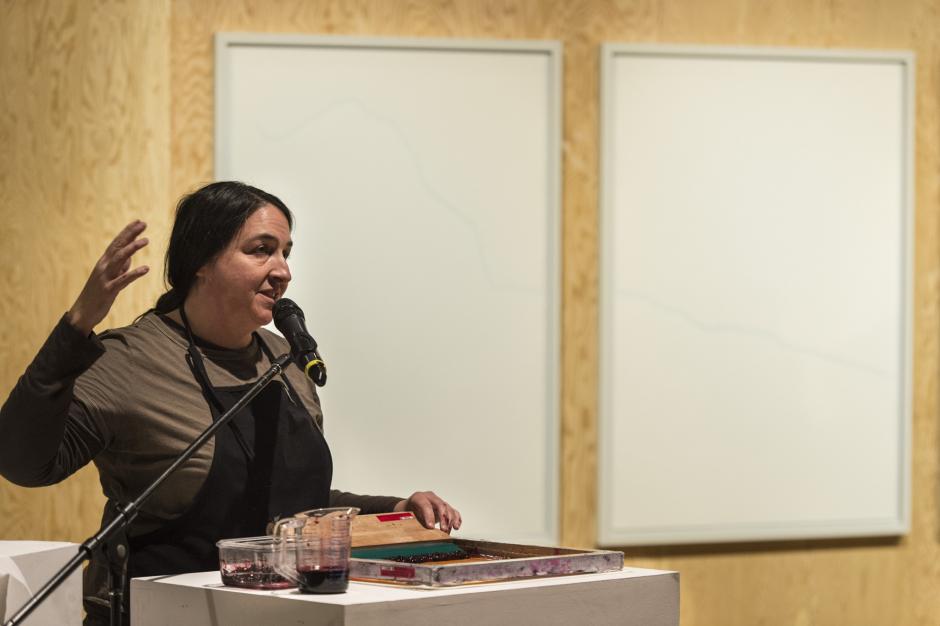 Carry Forward curator Lisa Myers is an independent curator and artist with a keen interest in interdisciplinary collaboration. Her curatorial practice considers different kinds of value placed on elements such as time, sound, memory and knowledge. In addition to curatorial projects based in Toronto, her projects include three touring exhibitions, wnoondwaamin | we hear them (2016); Recast (2014); and Reading the Talk (2014). Myers has an MFA in Criticism and Curatorial practice from OCAD University. In addition to many exhibition publications, her writing has been published in Senses and Society, Public, C Magazine and FUSE Magazine. Myers is based in Toronto and Port Severn, Ontario and is a member of Beausoleil First Nation. She is currently an Assistant Lecturer in the Faculty of Environmental Studies at York University.
Artist Talk Sponsor:


[Image: Banff Centre for the Arts]
September 29th, 2017 7:00 PM through 8:00 PM
Download iCalendar entry for this event.
Add event to Google Calendar