Kids' Birthday Parties at KWAG
Celebrate your special day at KWAG! Packages available for ages 7-14.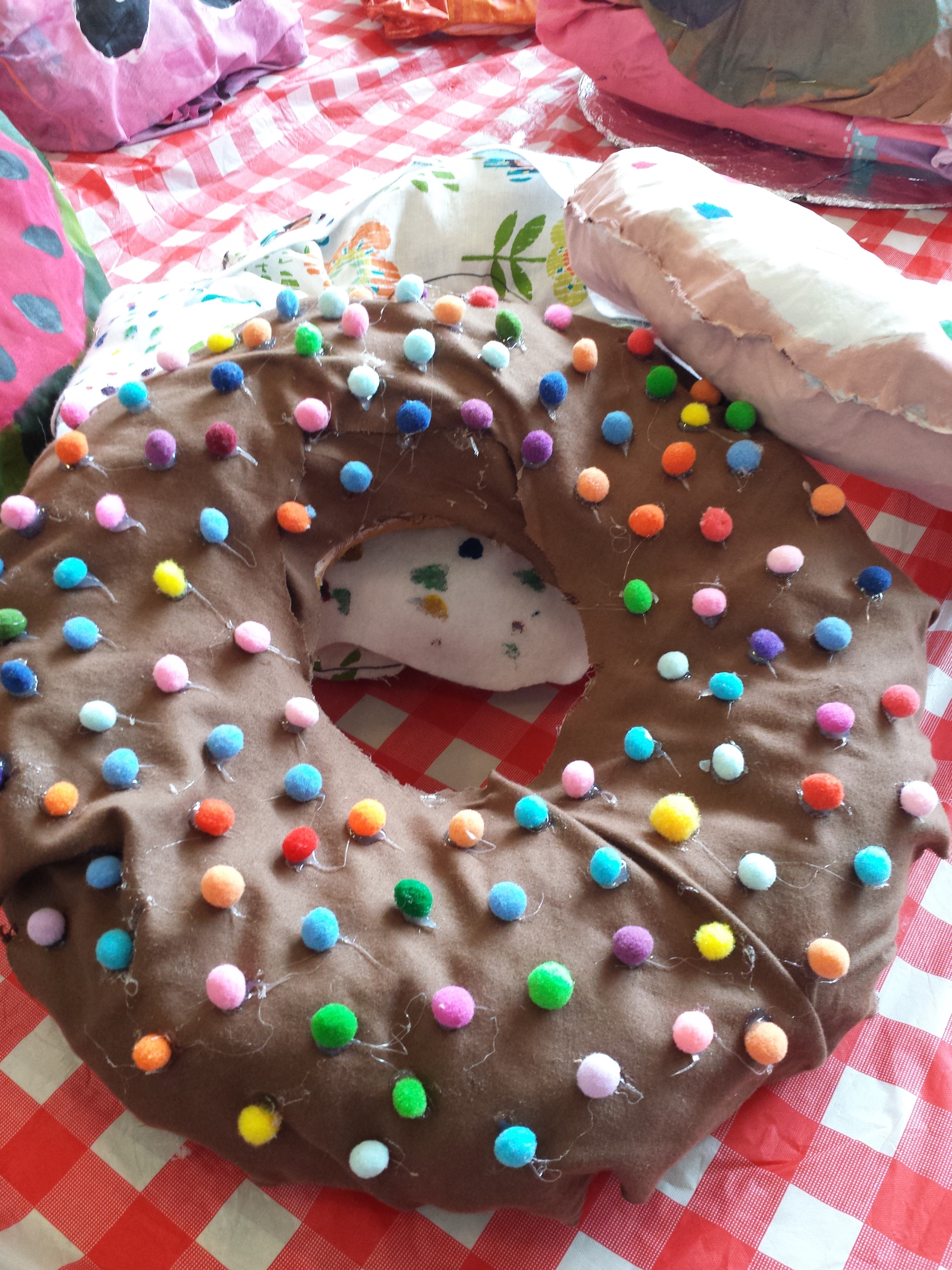 Enjoy two hours of birthday fun with art activities and playing dress-up in our photo booth! KWAG offers interactive birthday party experiences for ages 7-14 and can accommodate groups ranging from 10-18 children.
ART PROJECTS
Select one of the following activities for your party:
AGES 7-10
1. Mixed Media Monsters
2. Beautiful Birches
3. Soft Sculpture Donut
4. Giant Popsicle

AGES 11-14
1. 3D Relief Painting
2. Soft Sculpture Donut
3. Miniature Tree House
4. Robotic Garden.
BIRTHDAY PARTY COSTS
$200 + HST for up to 10 children
$15 + HST per additional child, to a maximum of 18 children
INCLUDED IN YOUR BIRTHDAY BOOKING
Space Rental
Photo booth backdrop, dress-up items and props
Artist Educator fee to lead the art-making activity
All art activity materials and supplies
Room set up with tables, chairs and activity stations
Tablecloths
Fridge storage and sink in party room
COMPLETE YOUR BIRTHDAY EXPERIENCE
Bring your own food, cake, snacks, drinks, napkins, plates, cups and utensils
Arrange for a minimum of one adult per five children attending the party (no additional cost for adult guests)
Have your camera ready - while all photo booth items are provided, parents and caregivers are responsible for their own photography
Parents and caregivers are welcome to bring and install additional decorations; please use painter's tape only to attach any items
Please ask your guests to dress in mess-friendly clothes
BOOKING POLICY
We accept Birthday Party bookings for Saturdays between 10:30-4:30 and Sundays between 1:30-4:30; please note availabilities may vary based on Gallery bookings and Artist Educator availability
We recommend booking at least 3 weeks in advance to ensure the space and the instructors are available
Complete and return KWAG's Birthday Party Agreement form to confirm your booking
A $100 deposit is payable upon booking confirmation
Parties are required to confirm the number of guests 5 days prior to the party
CANCELLATION POLICY
Minimum 10 days written notice to nsharp@kwag.on.ca is required for any cancellations
We are unable to provide refunds for any cancellations of less than 10 days' notice
CONTACT
For bookings and questions related to Birthday Parties at KWAG, please contact Nicole Sharp at nsharp@kwag.on.ca or phone at 519-579-5860 x 213.
January 1st, 2019 12:00 AM through January 31st, 2021 12:00 AM