Artist Talk: Annie MacDonell | Thursday 2 December
Join us for a virtual film screening and discussion of themes related to Annie MacDonell's current exhibition, The Beyond Within
Toronto-based artist Annie MacDonell introduces a series of short films, and discusses the works in relation to themes presented in The Beyond Within, currently on view until 28 January 2022.
This virtual event will be hosted on Zoom. Please register in advance to participate using the following link: https://us06web.zoom.us/webinar/register/WN_tlBDrZDfThCvLhOb09KqMg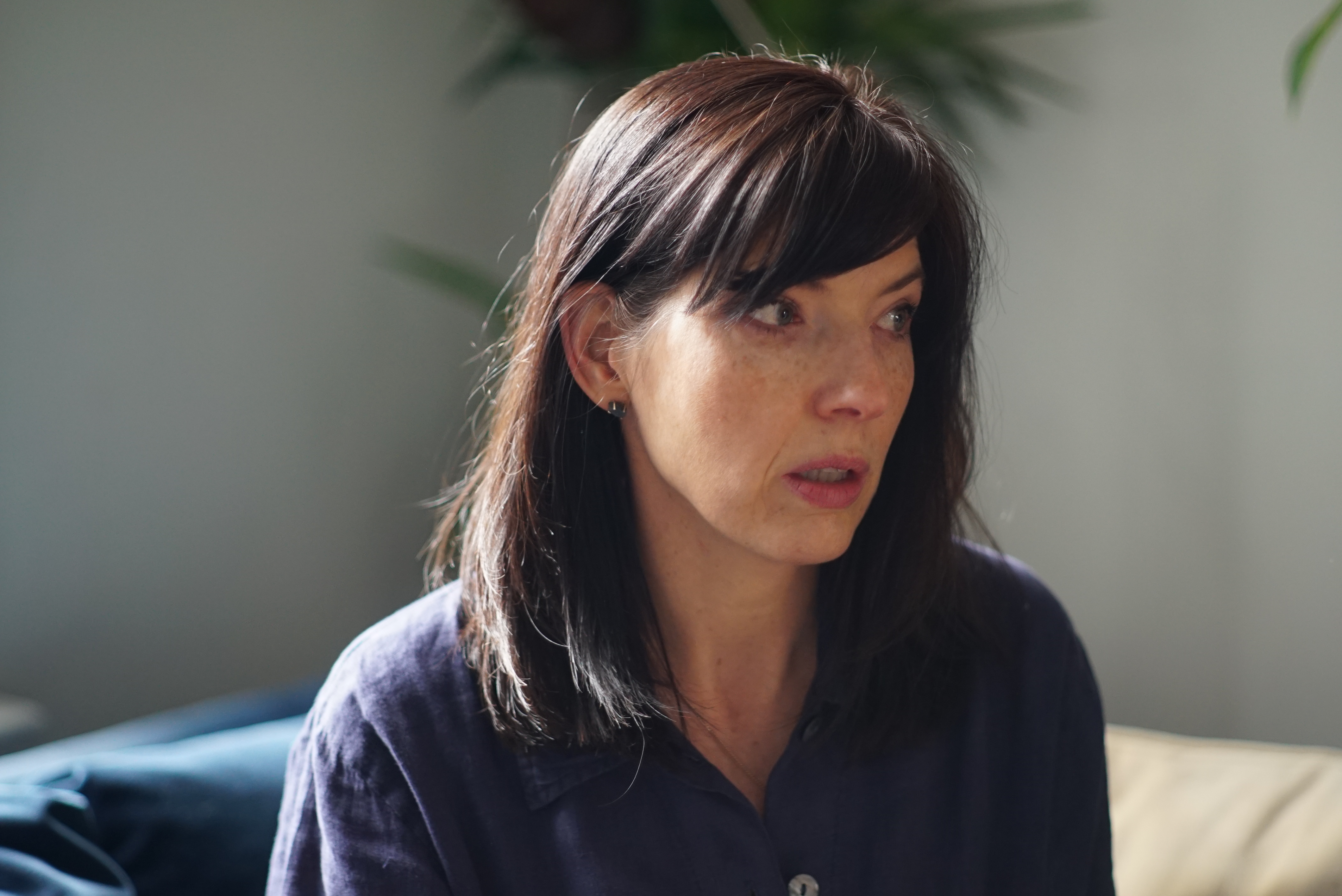 Film Program: Inner space, Outer vision
The short films in this program chart the distance between the irreconcilable poles of the self and the world. They negotiate the tension between interior and exterior life, between the visions we can access through our imaginations and the difficulty of translating those into our fraught and precarious daily lives.
The filmmakers use a range of strategies in these very different works. They cycle through ritual, dance, magic, play, memory, trauma, and storytelling as they hold us in an impossible space between psychological and material space. Perception and looking, sight and blindness turn up again and again. Is vision the magical thruway between inside and outside, or is it shorthand for the possibilities of filmmaking itself?
Featured Artists and Titles:
Beatriz Munoz, La cabeza mató a todos, 2014. 7.5 min
Andrés Baron, Portals, 2019. 6 min
Mona Varichon, Story Time: My American Boyfriend Tells Me a Scary Story in French, 2020, 8 min.
Joyce Wieland, Watersark, 1965. 13.5 min.
Thirza Cuthand, Sight, 2012. 3.5 min.
Joe Jones, Smoking, 1966. 5 min.
Rosalind Nashashibi, This Quality, 2010. 6 min.
Runtime: 50 minutes
Annie MacDonell is a visual artist and filmmaker. Her early training was in photography, and the image continues to play a central role in her projects. Her work also includes installation, sculpture, writing, and performance. In recent years, film has become a focus. Her films (sometimes produced with collaborator Maïder Fortuné) have an auto-theoretical basis and are shaped by feminists principles of politics as a daily practice.
She received a BFA from Ryerson University in 2000, followed by graduate studies at Le Fresnoy, Studio National des Arts Contemporains, in France. Her films "Book of Hours" (2019) and "Communicating Vessels" (with Maïder Fortuné, 2020) have screened extensively internationally. Recent solo shows have been held at Gallery 44, Parisian Laundry, the AGO, and the Art Gallery of Mississauga. She has participated in group shows at The Art Museum of the University of Toronto, CAG Vancouver and Mackenzie Art Gallery. Recent performances have been presented at Nuit Blanche Toronto, le Centre Pompidou and the Toronto International Film Festival. In 2012 she was short-listed for the AGO AIMIA prize for photography, and she was long-listed for the Sobey Art Award in 2012, 2015 and 2016. In 2020, she and Maïder Fortuné won the Tiger Award for Best Short Film at the Rotterdam International Film Festival, for their film "Communicating Vessels".
Annie MacDonell lives in Toronto with her family and is an Assistant Professor at Ryerson University's School of Image Arts. She is a founding member of Emilia Amalia, a feminist research and writing group
Artist Photo: Julia Henderson
Artist Talks at KWAG are kindly supported by Momentum Developments and Sorbara Law.


December 2nd, 2021 7:00 PM through 8:30 PM
Download iCalendar entry for this event.
iCalendar feed for this event.