Expressions 45: Rework|Revisit
Waterloo Region schools and educators are invited to submit original student artwork for Expressions 45
Expressions 45: Rework/Revisit
18 April-17 May, 2020
CALL FOR SUBMISSIONS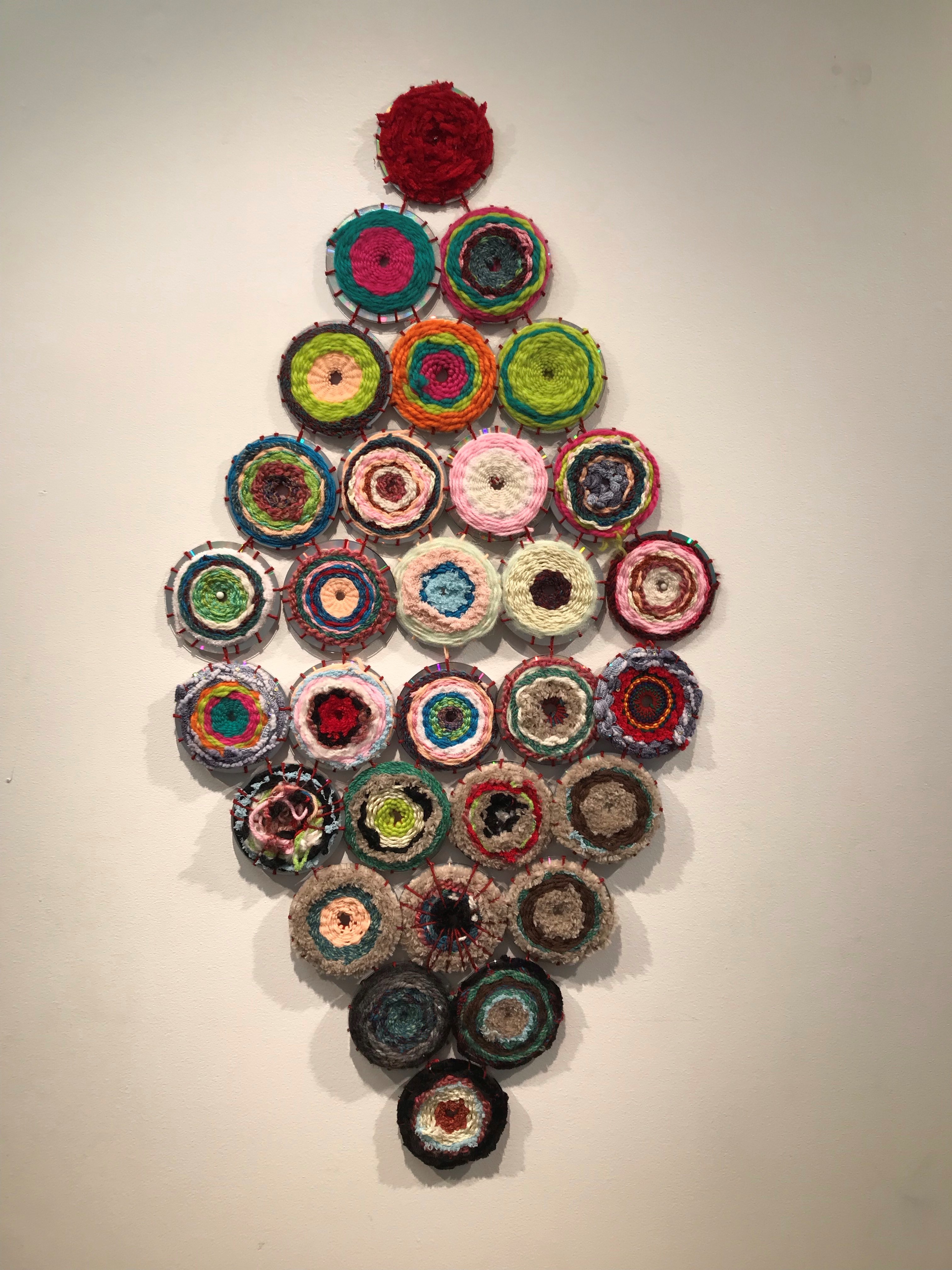 Waterloo Region Public, Catholic and Independent Schools are invited to submit original student artworks for Expressions 45, the Kitchener-Waterloo Art Gallery's annual exhibition of student artwork from across Waterloo Region.
Students are asked to respond to the theme Rework/Revisit, inspired by the collaborative artwork Woven Together by Grade 1-6 students from One Forest Montessori School. We encourage students to think about repetition, cause and effect, and the infinite possibilities of cycles, whether found in the classroom, their family, or their neighbourhoods, and respond in a creative manner to their findings. Schools are encouraged to submit 3-6 artworks.
Schools and teachers are advised to familiarize themselves with the Submission Requirements and Key Dates below.
Download Call for Entries Information (PDF)
Submission Requirements
1. Artwork label information submitted no later than 6 March 2020. A separate submission is required for each artwork. A paper copy of the label must be affixed to the back of the artwork in order to identify it upon delivery.
Download Artwork Information Label (PDF)
2. Parental release forms must be originals (with signatures) and must be submitted with the artwork between 23 March-3 April 2020.
Download Parental Release Form (PDF)
3. All two-dimensional work must be framed and wired, ready to hang. Artwork that is not ready to hang will not be accepted. Three-dimensional work should be accompanied by a diagram indicating how it is to be displayed.
4. A brief Artist Statement completed by the student describing how the artwork responds to the theme Rework/Revisit.
Note: Printed invitation cards will be available when you drop off work at the Gallery.
Key Dates:
6 March 2020: Deadline for submission of label information. A separate submission is required for each artwork.
23 March-3 April 2020: Delivery of artwork to the Gallery. Each work must have a label with a completed artist statement and parental permission form. Unfortunately, we are not able to accept late submissions. Please check our website for Gallery opening hours.
18 April 2020: Opening Reception for Expressions 45, 2pm-5pm. Opening Remarks at 2:30pm.
19-29 May 2020: Pick-up of artwork at the Gallery.

September 4th, 2019 12:00 AM through June 7th, 2020 11:59 PM
101 Queen Street North




Kitchener

,

ON

N2H 6P7-N2H 6P7




Canada