Expressions 45: Rework|Revisit
Our annual student exhibition has now been cancelled due to the impact of COVID-19 on schools and non-essential businesses.
Due to the ongoing closure of Ontario schools and all non-essential facilities, we have made the difficult decision to cancel Expressions 45: Rework/Revisit in our 2020 exhibitions program. We deeply regret this unfortunate development and will be in contact with teachers and schools to coordinate the return of student artwork already submitted in due course. Thank you for your understanding.
The following remains online for information purposes only.
Expressions 45: Rework/Revisit
18 April-17 May, 2020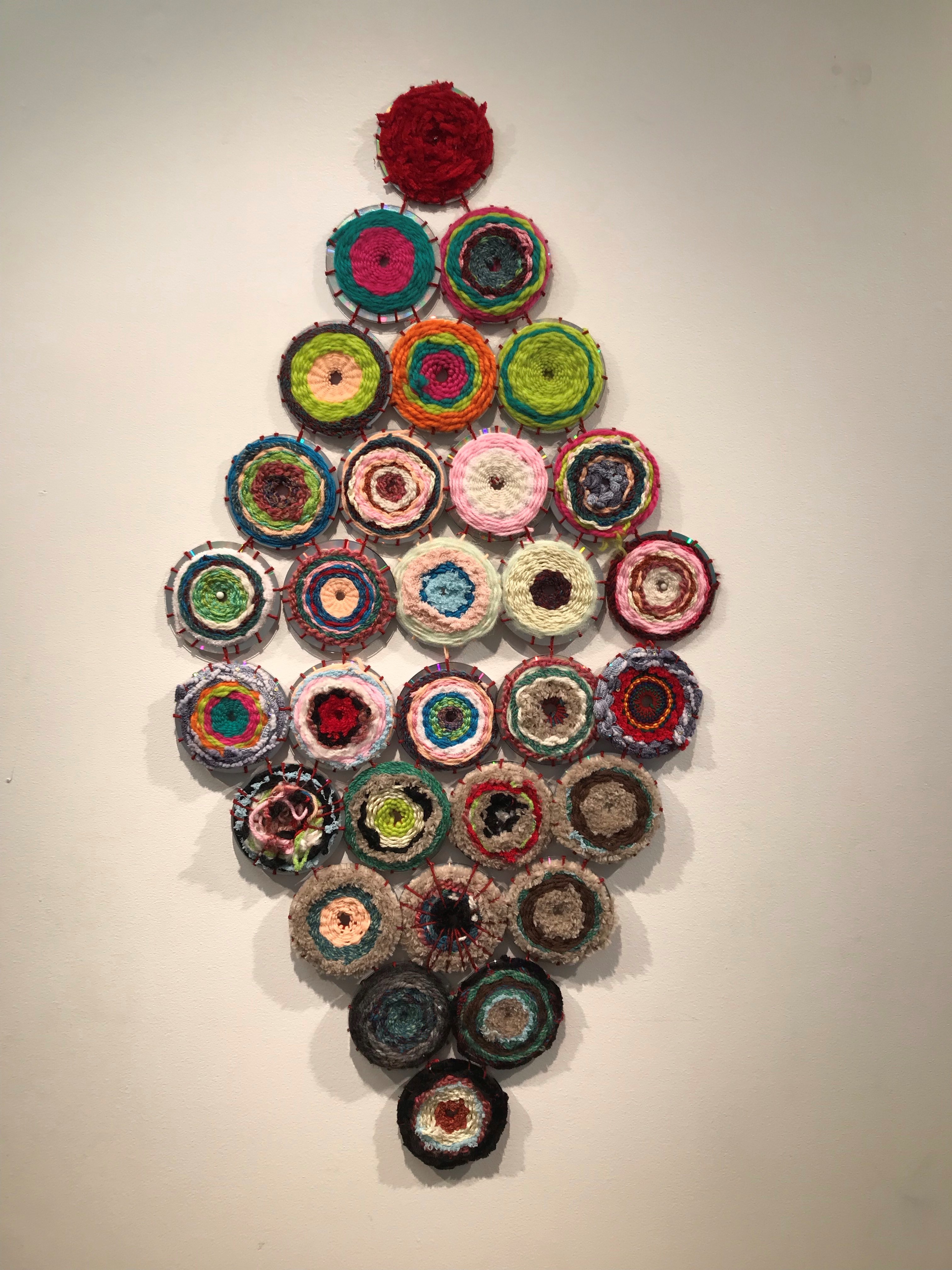 Waterloo Region Public, Catholic and Independent Schools are invited to submit original student artworks for Expressions 45, the Kitchener-Waterloo Art Gallery's annual exhibition of student artwork from across Waterloo Region.
Students are asked to respond to the theme Rework/Revisit, inspired by the collaborative artwork Woven Together by Grade 1-6 students from One Forest Montessori School. We encourage students to think about repetition, cause and effect, and the infinite possibilities of cycles, whether found in the classroom, their family, or their neighbourhoods, and respond in a creative manner to their findings. Schools are encouraged to submit 3-6 artworks.
Schools and teachers are advised to familiarize themselves with the Submission Requirements and Key Dates below.
Download Call for Entries Information (PDF)
Submission Requirements
1. Artwork label information submitted no later than 13 March 2020. Please note that this deadline has been extended from the original date of Friday 6 March. A separate submission is required for each artwork. A paper copy of the label must be affixed to the back of the artwork in order to identify it upon delivery.
Download Artwork Information Label (PDF)
2. Parental release forms must be originals (with signatures) and must be submitted with the artwork between 23 March-7 April 2020.
Download Parental Release Form (PDF)
3. All two-dimensional work must be framed and wired, ready to hang. Artwork that is not ready to hang will not be accepted. Three-dimensional work should be accompanied by a diagram indicating how it is to be displayed.
4. A brief Artist Statement completed by the student describing how the artwork responds to the theme Rework/Revisit.
Note: Printed invitation cards will be available when you drop off work at the Gallery.
Key Dates: Please note this information remains for reference purposes only. Expressions 45 has now been cancelled and no further artworks will be received by the Gallery.
13 March 2020: Extended deadline for submission of label information. A separate submission is required for each artwork.
23 March-7 April 2020: Delivery of artwork to the Gallery. Each work must have a label with a completed artist statement and parental permission form. While we have extended our drop-off deadline in recognition of the Ontario-wide school closures taking place from 23 March to 3 April, all artworks must be received at the Gallery no later than Tuesday 7 April at 6:30 pm. Please note this extension and plan accordingly to deliver student artworks within this timeframe. If you foresee an issue with delivering works by 6:30pm on Tuesday 7 April, please contact Natalie McDonald at nmcdonald@kwag.on.ca or by phone at 519-579-5860 x 219 so we can attempt to make alternate arrangements.
18 April 2020: Opening Reception for Expressions 45, 2pm-5pm. Opening Remarks at 2:30pm.
19-29 May 2020: Pick-up of artwork at the Gallery.

September 4th, 2019 12:00 AM through April 19th, 2020 11:59 PM
101 Queen Street North




Kitchener

,

ON

N2H 6P7-N2H 6P7




Canada