Family Sunday | April 2021
Bring the family together for creative activities you can enjoy safely at home
Enjoy KWAG Family Sunday all month long with your loved ones at home! Our art activities are now being offered virtually to support the safety and well-being of our community. A new collection of art-making demonstrations and reading recommendations, to view and download, will be launched at the beginning of every month.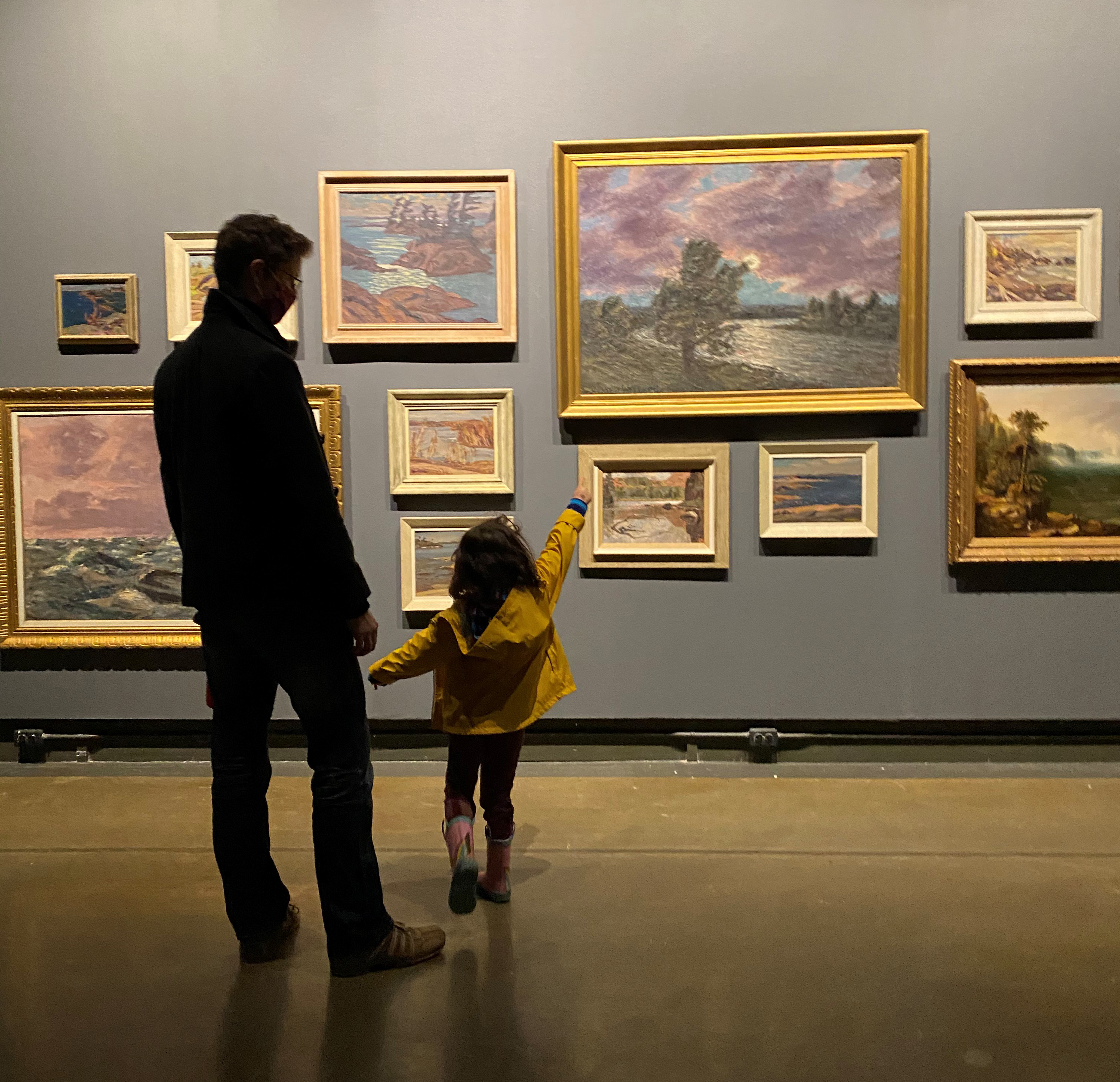 April 2021: Our Diverse City
April Family Sunday encourages you to get out and explore our city, and to recognize the diversity of those living in it! This month's activities are inspired by the unpeopled landscapes from KWAG's Permanent Collection that are currently on view in Deanna Bowen's Black Drones in the Hive – paintings that have become symbols of Canadian identity. These artworks and their makers, however, do not represent the diversity found within Canada. Help us create new images of our collective identity, while we celebrate Our Diverse City.
Check in throughout the month for a series of photo prompts that challenge you to get out, explore, and look at your city in a new way. Grab your camera and go!
Prompt 1 (11-17 April): Find an unconventional mirror or reflective surface such as a parking garage mirror, rear-view mirror, metal slide, or spoon and take a self-portrait or mirror selfie.
Prompt 2 (18-24 April): Find an unusual frame to look at the world through, such as tree branches, the space between two buildings, or hole in a wall or fence.
Prompt 3: Use your shadow to insert yourself in the landscape.
This video will be available for viewing starting Sunday 25 April.
Check out the Our Diverse City Reading List, a collection of books about diverse perspectives, selected by our friends at Kitchener Public Library.

We'd love to show off your photos on our social media! Use the hashtag #KWAGFamilySunday and tag us in your posts to share what you've captured!
Family Sunday Sponsor: Equitable Life of Canada

April 11th, 2021 1:00 PM through April 30th, 2021 4:00 PM
101 Queen Street North




Kitchener

,

ON

N2H 6P7-N2H 6P7




Canada
Download iCalendar entry for this event.
iCalendar feed for this event.