Family Figure Drawing Workshop | Monday 15 February
A free virtual workshop presented as part of our February Family Sunday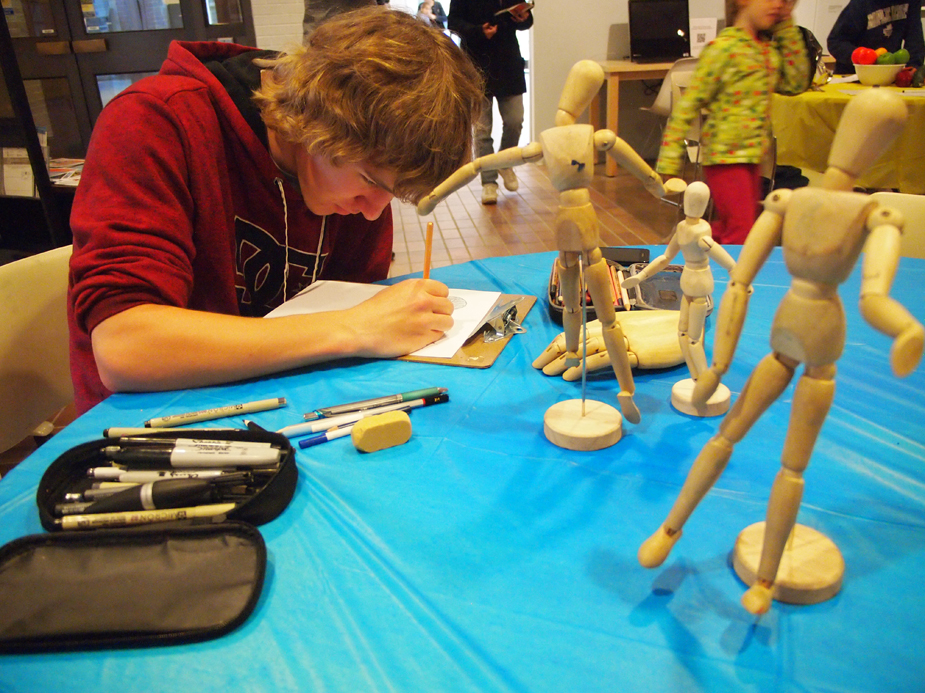 Join us on Family Day for a free workshop, where participants will learn more about how to draw human proportions before practicing from a live model. Learn various figure drawing techniques to capture movement, create form, and achieve realistic proportions. Gather the family and some drawing materials, and get ready to strike a pose for this virtual workshop, hosted on Zoom.
Monday 15 February, 1-2pm
Please register in advance to join us on Zoom: https://zoom.us/meeting/register/tJMqc--urD8iHdSRQvXxk_aQZdN1Kw4zIfty
Suggested Materials:
- Several sheets paper or a sketchbook
- A variety of drawing materials such as pencils, coloured pencils, markers and pastels
This free workshop is presented as part of our Family Sunday programming for February - see what other creative activities are available online this month!
Presented with the support of Equitable Life.

February 15th, 2021 1:00 PM through 2:00 PM
Download iCalendar entry for this event.
iCalendar feed for this event.