Summer Art Camp: Mixed Media Mashup | 25-29 July
Make works of art using a wide variety of materials and techniques in this camp for kids ages 7-9 and 10-12
Add some creativity to your child's summer with KWAG Summer Art Camp! Our on-site camp offerings explore a variety of themes that will give your child an opportunity to experiment with a wide range of materials.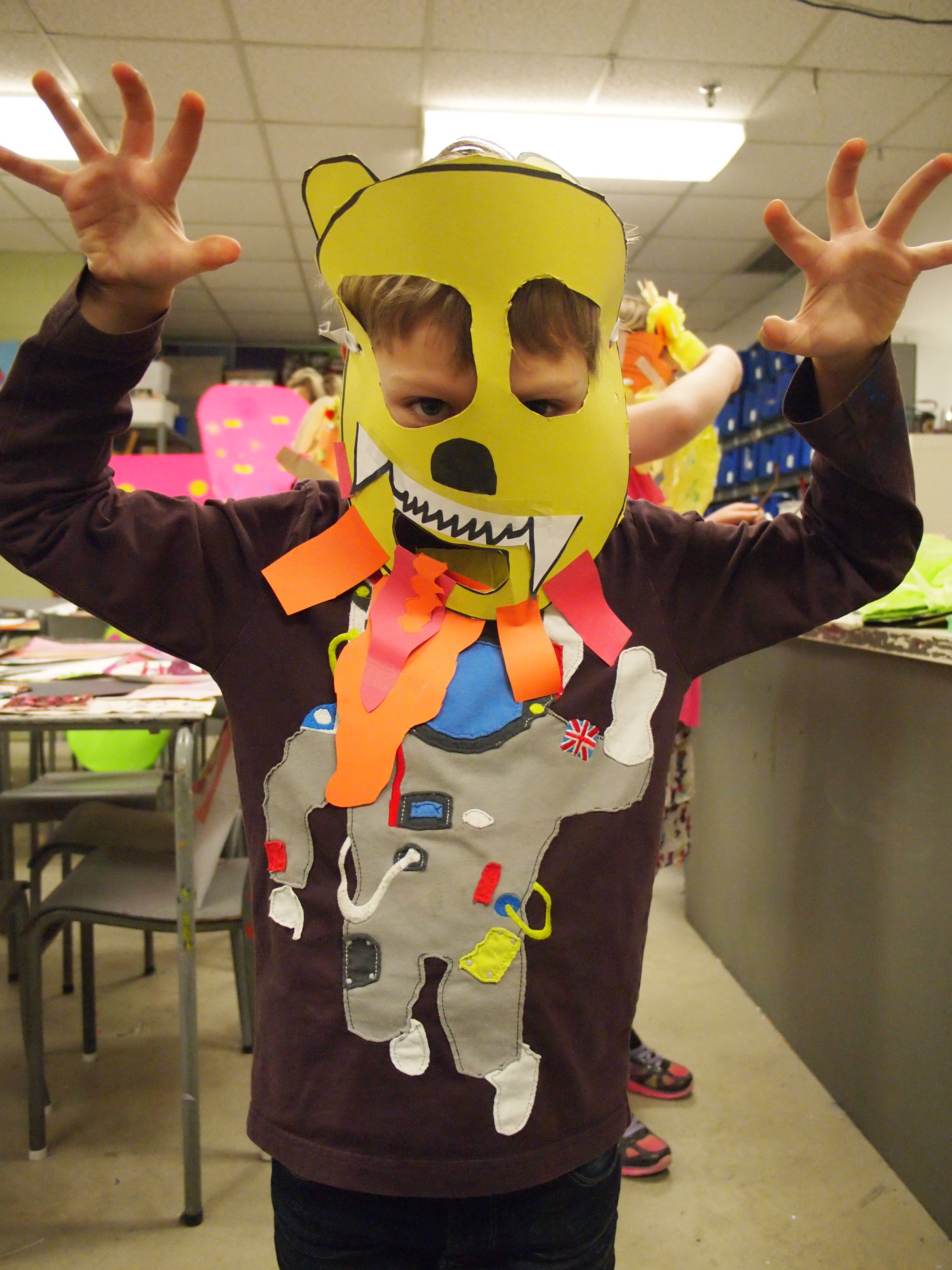 In Mixed Media Mashup, campers will be inspired by an exciting variety of materials and techniques while making works of art that combine drawing, painting, sculpture and collage.

Register early to ensure a spot!
Mixed Media Mashup: 25-29 July
Ages: 7-9 & 10-12
9:00 am-4:30 pm
Drop-off between 8:30-9:00 am
Pick-up between 4:30-5:15 pm
$250 / week
Mixed Media Mashup is also being offered during the week of 4-8 July.
COVID-19 Safety Measures
KWAG is committed to following the Ministry of Health COVID-19 Safety Guidelines for Day Camps. Campers and KWAG staff are encouraged to wear masks, wash hands, and practice social distancing whenever possible.
Sick Camper Protocol:
If a camper becomes unwell during camp with COVID symptoms, they should:
• Alert an Artist Educator or Volunteer immediately
• Avoid touching anything
• Parents/guardians will be contacted immediately to come pick up their camper
• Camper will wait in KWAG Lobby with a staff member until parent/guardian arrives
• A staff member will collect camper's belongings
• Camper cannot return to camp without a negative rapid test
If an active case of COVID-19 is identified at KWAG:
If a camper tests positive for COVID-19, parents/guardians must notify the Public Programs Coordinator immediately.
KWAG will inform ALL parents/guardians if:

• A camper has tested positive for COVID-19
• A Summer Art Camp staff member has tested positive for COVID-19
July 25th, 2022 9:00 AM through July 29th, 2022 4:30 PM
101 Queen Street North




Kitchener

,

ON

N2H 6P7-N2H 6P7




Canada
| | |
| --- | --- |
| Summer Art Camp: Mixed Media Mashup 1 | |
| Mixed Media Mashup, Ages 7-9: 25-29 July | 250.000000000 |
| Mixed Media Mashup, Ages 10-12: 25-29 July | 250.000000000 |
Download iCalendar entry for this event.
iCalendar feed for this event.