KWAG 2 GO Education Kits | 2022-23
Book an art lesson kit for your classroom inspired by works in our Permanent Collection
Art from our Permanent Collection inspires students to create their own masterpieces using techniques from a diverse range of artists. This customized education kit is designed to be delivered by the teacher at their own pace to suit their classroom's unique needs.  
Bookable single-lesson kits are available for $150 for a one-week period and include individual material packets for students, lesson plans and resource guides for teachers. 
Education Kits are available for Kindergarten – Intermediate. Content for each lesson corresponds to division-specific curriculum.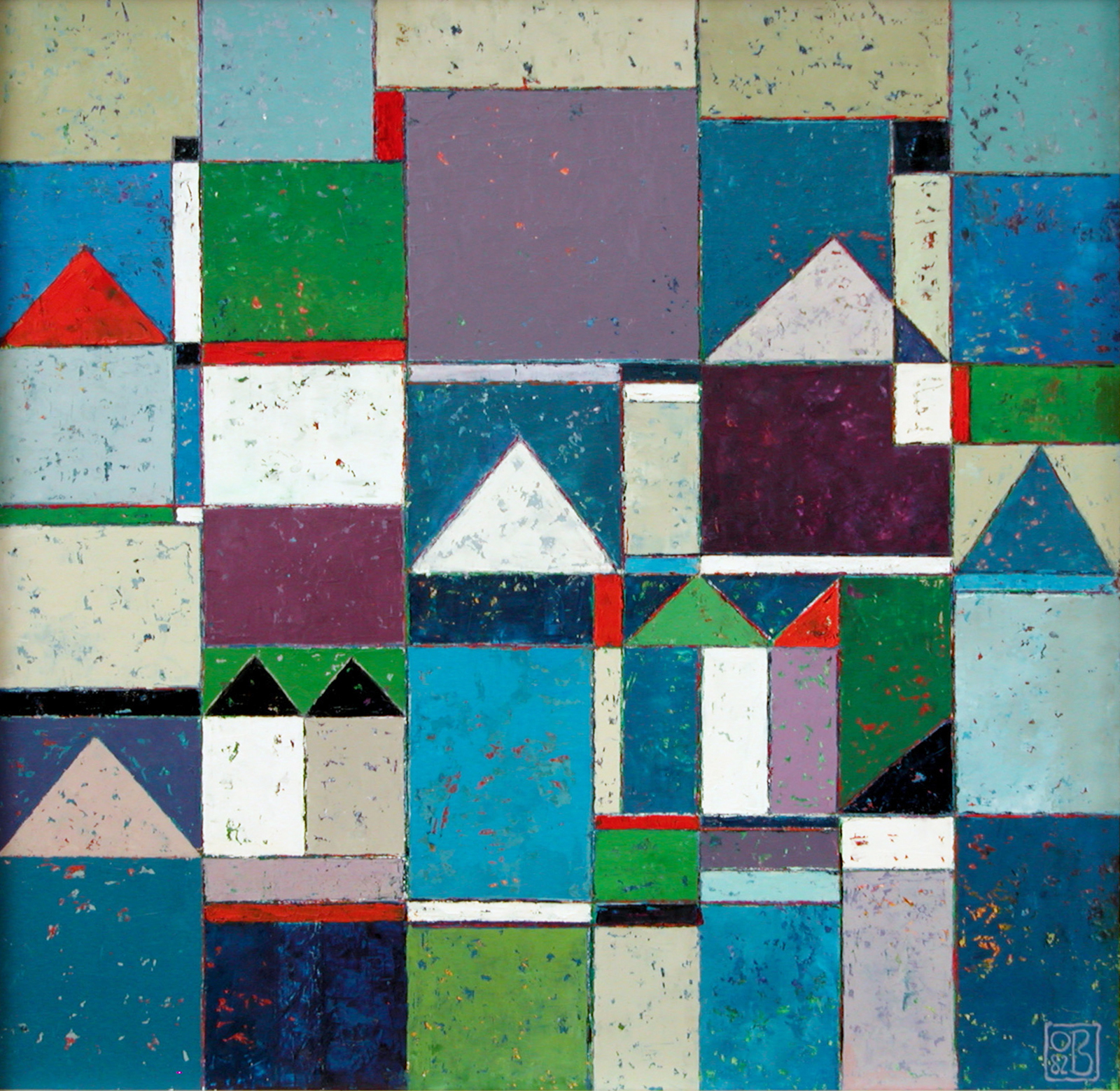 KINDERGARTEN
Discover the use of shape and line in art and make artworks that communicate feelings using a variety of shapes and colours.
Connects to all four frames in the kindergarten curriculum with a focus on Visual Art and Math.
PRIMARY
Explore the ways that artists see their communities through their art and create artworks inspired by students' own communities. 
Curriculum Links: VA – Printmaking, MA – Patterning and Repetition, SS - Communities
JUNIOR
Learn about contemporary and historical Indigenous perspectives in Canada through two renowned Indigenous artists and their work.
Curriculum Links: VA – Drawing, Mixed Media, SS – Heritage and Identity
INTERMEDIATE
Explore movement in art and practice using line to capture action and form while leading the viewer's eye.
Curriculum Links: VA – Drawing, SS – Canadian History
How does a KWAG 2 Go Education Kit work? 
Step 1 – Connect with our Education Coordinator about borrowing a KWAG 2 GO Kit for a one-week loan period.  
Step 2 – Pick-up the KWAG 2 GO Kit from the Gallery during regular operating hours.  
Step 3 – Deliver the KWAG 2 GO program to your class and complete the evaluation form. 
Step 4 – Return the KWAG 2 GO Kit to Visitor Services before the end of your loan period.  
 
Education Kits returned after their due date are subject to a $15.00/day late fee. 
All materials are provided for specific class sizes. 
Limited quantities of KWAG 2 GO Education kits are available. Please book in advance. 
Education Kits will be held in quarantine for 72 hours between bookings. 
Booking:
Please contact Monique Wozny, Education Coordinator, at mwozny@kwag.on.ca or call 519.579.5860 x213 for more information about school programs and bookings.
---
Otto Beyer (Canadian, b. Germany, 1923-1998). Town Scape No. 2, 1982. Oil on Masonite, 69.9cm x 69.9cm (framed). Kitchener-Waterloo Art Gallery Collection. Gift of the Artist, 1994. © Estate of Otto Beyer. Photo: KWAG.
When
September 6th, 2022 12:00 AM to June 30th, 2023 12:00 AM
Location
101 Queen Street North




Kitchener

,

ON

N2H 6P7-N2H 6P7




Canada