Annual General Meeting | Wednesday 31 May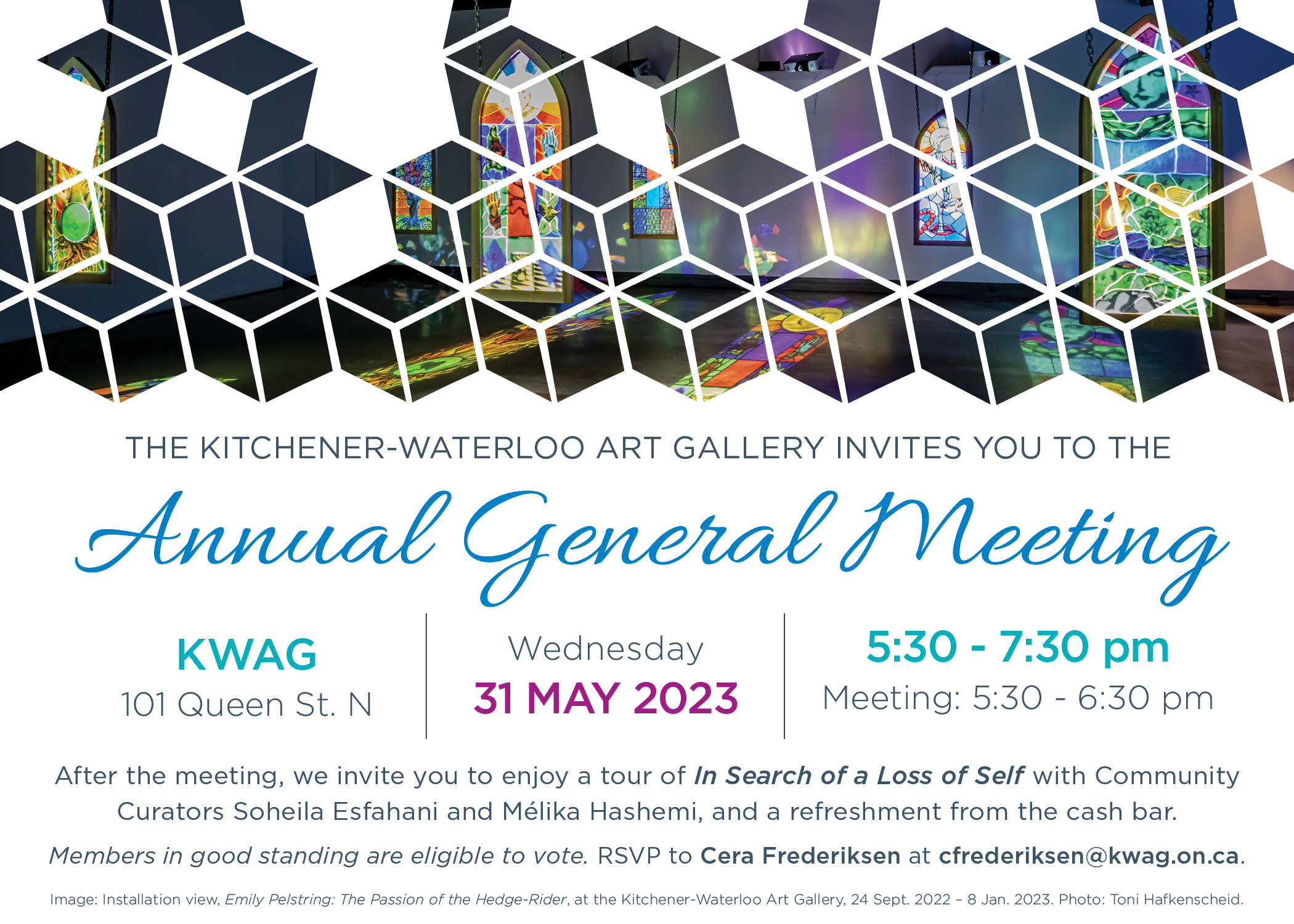 We invite you to our Annual General Meeting (AGM) on Wednesday, May 31st from 5:30 to 7:30 pm. This is an excellent opportunity to learn about the gallery's achievements, financial status, and upcoming plans.
The formal meeting will take place from 5:30 to 6:30 pm, where we will review the past year's events and hear from our Board of Directors. After the meeting, we will take a guided tour of one of our current exhibitions.
We will provide complimentary refreshments for all attendees and have a cash bar available for those who wish to indulge.
This event is open to gallery members, the board of directors and the general public.
Please RSVP to Cera Frederiksen at cfrederiksen@kwag.on.ca. 
We look forward to seeing you on May 31st at the Kitchener-Waterloo Art Gallery.
Click here to learn more about KWAG Membership and to become a voting member.
---
Title Image: Installation view, SOS: A Story of Survival, Part I - The Image, at the Kitchener-Waterloo Art Gallery, 8 Oct 2022 - 22 Jan 2023.Photo courtesy of KWAG.
Image above: Installation view, Emily PelstringL The Passion of the Hedge-Riger, at the Kitchener-Waterloo Art Gallery, 25 September 2022 - 8 January 2023. Photo courtesy of KWAG, by Toni Hafkenscheid.
When
May 31st, 2023 from 5:30 PM to 7:30 PM