Soundings: Live Performances by Long Branch and Alysha Brilla | Saturday 25 July
Join us for two free live performances as part of Soundings: An Exhibition in Five Parts.
Update (22 July 2020): Both Long Branch and Alysha Brilla will be performing outdoors at Centre In The Square, weather permitting. In order to ensure physical distancing among our guests and comply with Stage 3 requirements for public gatherings, guests are asked to register in advance on this page. Attendance will be limited to 50 guests.
2:00pm - Long Branch (Toronto) will activate the score for Raven Chacon's American Ledger (No. 1)
Outside Centre In The Square, on the Otto Street side of the building
(will move indoors in the event of rain)
American Ledger (No.1) is to be performed by many players with sustaining and percussive instruments, voices, coins, axe and wood, a police whistle and the striking of a match. The artist invites any number of musicians with any number of non-musicians to perform the piece.

3:00pm - Alysha Brilla (Kitchener) will activate the score for Tania Willard's Surrounded/Surrounding.
Drawing on relational practices, kinship and land-based aesthetics, Tania Willard's installation Surrounded/Surrounding brings people together for the quintessential jam around the fire. In light of new restrictions on gathering, this encourages us to think about closeness and kin in a new light.
Soundings: An Exhibition in Five Parts is a traveling exhibition curated by Candice Hopkins and Dylan Robinson, and organized by Agnes Etherington Art Centre, Queen's University, Canada and Independent Curators International (ICI). The exhibition and tour are made possible, in part, with the generous support from ICI's International Forum and the ICI Board of Trustees. Additional support has been provided by the Social Sciences and Humanities Research Council of Canada, the Canada Council for the Arts' New Chapter Program, the Isabel and Alfred Bader Fund of Bader Philanthropies, the Ontario Arts Council, the City of Kingston Arts Fund through the Kingston Arts Council, and the George Taylor Richardson Memorial Fund at Queen's University.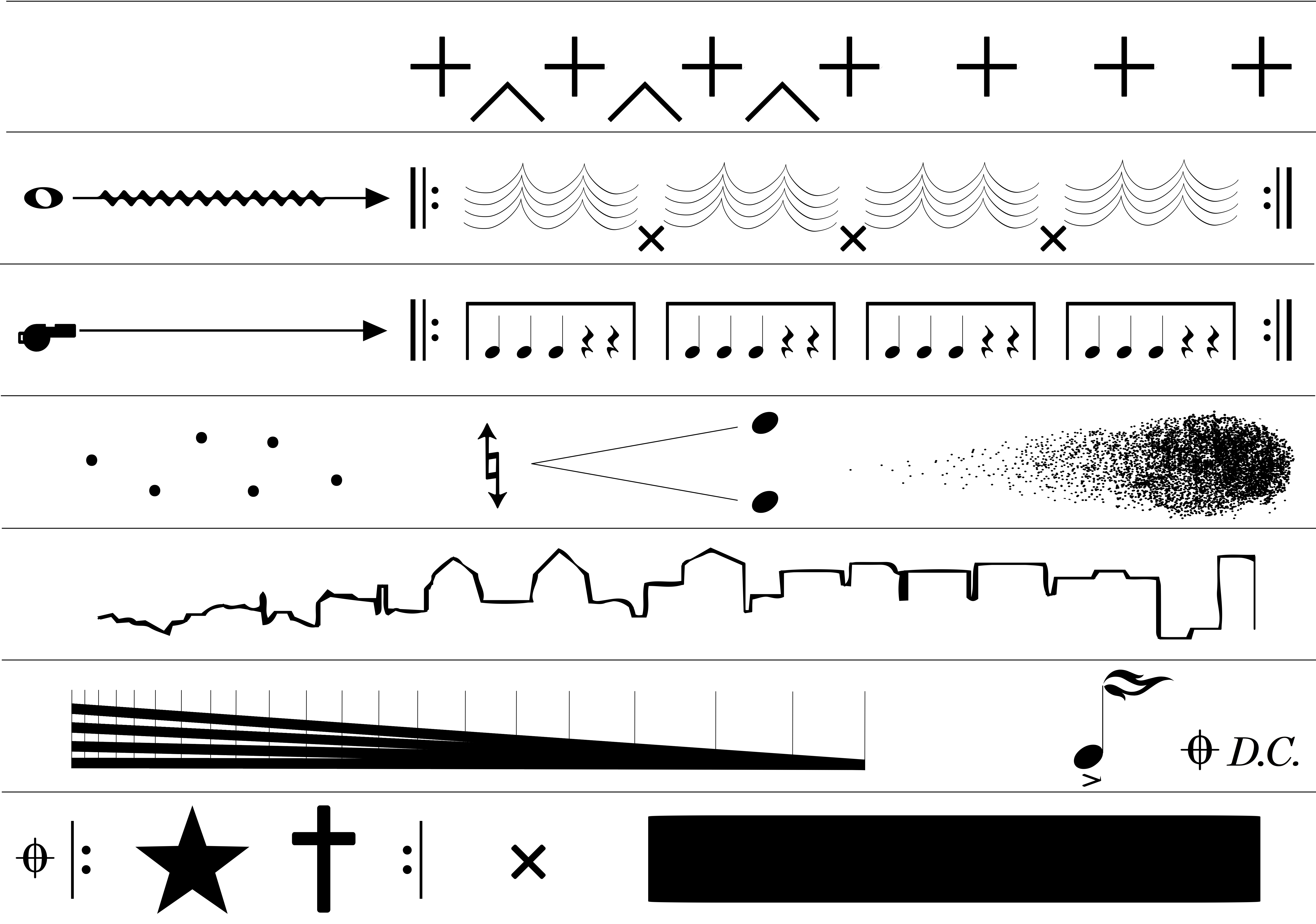 Image: Raven Chacon, American Ledger (No. 1), 2018. Vinyl transfer. Collection of the artist.
When
July 25th, 2020 from 2:00 PM to 4:00 PM
Location
101 Queen Street North




Kitchener

,

ON

N2H 6P7-N2H 6P7




Canada