Virtual Visit | Expressions 47: Look Up
Visit the Gallery virtually from your classroom and create an artwork inspired by our current exhibition
Students will have the opportunity to engage with key pieces from current exhibitions followed by a creative art activity.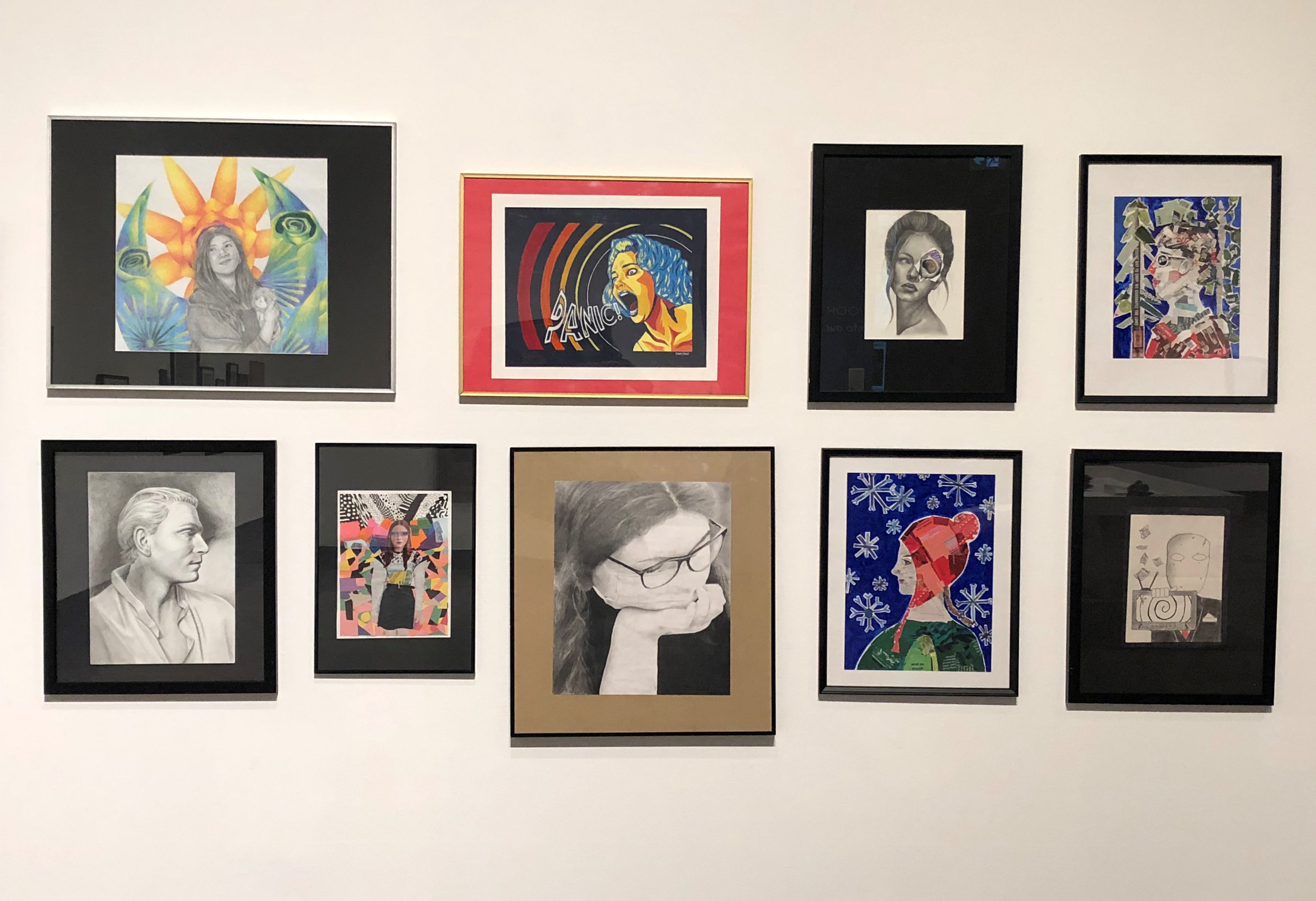 Virtual Visits include an interactive virtual tour with a KWAG Educator and a step-by-step video for an art activity using supplies readily available in most classrooms. All sessions integrate with the Ontario Curriculum and can be adapted for all grade levels.
Virtual Tour: Expressions 47: Look Up
Explore art created by fellow students alongside works from KWAG's Permanent Collection.
Art Activity: Portrait Drawing
Practice the fundamentals of drawing the human face, including proportion, placement, and mark-making. Required classroom supplies: pencil, paper and eraser.
1 hour | $8 per student
Booking
For more information and bookings, please contact the Education Coordinator, Sarah Bennett at sbennett@kwag.on.ca or call 519-579-5860 x 213
School Programs Partners: Waterloo Catholic District School Board. Waterloo Region District School Board and Conseil Scolaire Viamonde

March 15th, 2022 12:00 AM through June 30th, 2022 12:00 AM
Download iCalendar entry for this event.
iCalendar feed for this event.