Opening Reception and Performance: For Mike | Friday 17 June
Celebrate the opening of Powerful Glow with a live outdoor performance by Archer Pechawis
We've missed you!
We are excited to welcome you back for our first public opening reception in more than two years. On Friday 17 June from 7:00-10:00pm, please join us to mark the opening of Powerful Glow, an inspiring new group exhibition guest curated by Lisa Myers.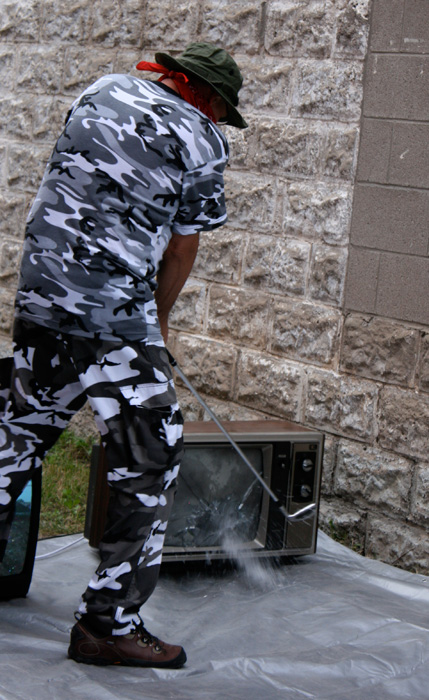 Marking the opening of Powerful Glow, Cree artist Archer Pechawis revisits For Mike, a performance that honours the late Mi'kmaw artist Mike MacDonald while acknowledging the tensions and violence of the Kahnesatà:ke resistance of 1990 (the Oka Crisis). This cathartic and reflective performance emphasizes courage to defend land and resistance against ongoing colonial state violence.
First created for the exhibition Mapping Resistances (2010) curated by Wanda Nanibush, Pechawis makes use of MacDonald's video Fight and Resist (1992). This video engages with intense footage from Alanis Obamsawin's film Rocks in Whiskey Trench where settler Québec citizens lined up along the sides of a road and threw rocks at cars transporting elders, children and women to safety. In MacDonald's version, he runs the video backwards to make the rocks appear to return to the thrower's hands and back to the ground from which the stone was originally lifted.
The Kahnesatà:ke resistance of 1990 involved Mohawk peoples defending their traditional territory and burial grounds from the expansion of a golf course. The communities of Kahnawà:ke and Kahnesatà:ke stood up against the Canadian Military, Québec Police, the RCMP and settler Canadians for 78 days from 11 July–26 September 1990.
Please Note
This performance includes the destruction of a number of glass monitor screens. KWAG will be ensuring audience safety by maintaining a perimeter of no less than 30 feet during this portion of the performance.
KWAG acknowledges the environmental impact of this gesture. We also acknowledge the simmering rage that continues to this day from the racially fuelled attack at Whiskey Trench during the Oka Crisis on 28 August 1990. The performance raises important questions about remediation, reclamation and the transparency of waste. Any waste material produced during the performance will be responsibly disposed of in accordance with local regulations.
Please visit this page for information about another event on Saturday 18 June at 8:30pm. A Chrysalis of Being is a sunset event at McLennan Park led by artists T'uy't'tanat-Cease Wyss and Anne Riley. A reclaimed landfill site, this park brings the discussion of remediation and environmental sustainability full circle.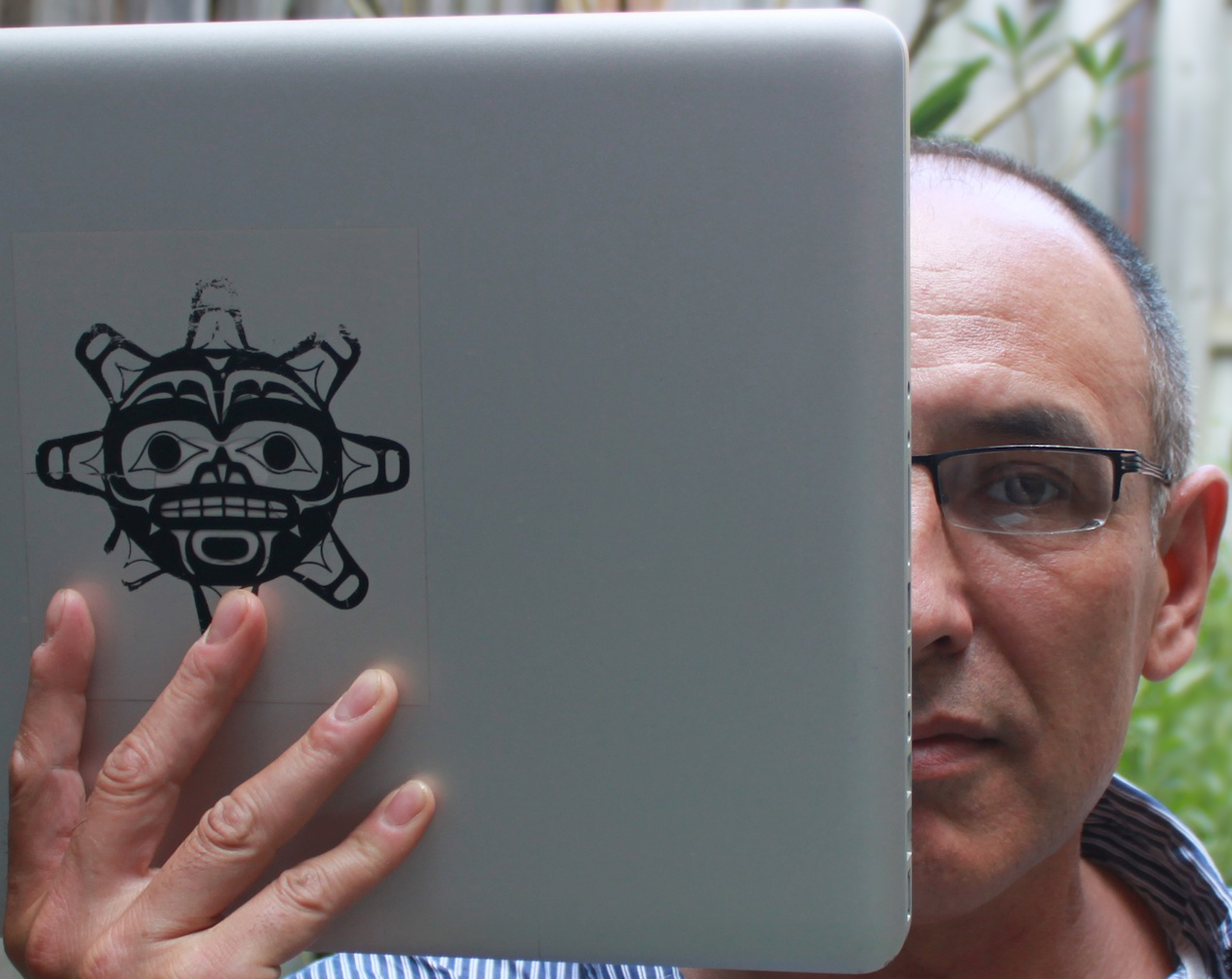 Archer Pechawis was born in Alert Bay, BC. He has been a practicing artist since 1984 with particular interest in the intersection of Plains Cree culture and digital technology, merging "traditional" objects such as hand drums with digital video and audio sampling. His work has been exhibited across Canada, internationally in Paris and Moscow, and featured in publications such as Fuse Magazine and Canadian Theatre Review. Archer has been the recipient of many Canada Council, BC Arts Council and Ontario Arts Council awards, and won the Best New Media Award at the 2007 imagineNATIVE Film + Media Arts Festival and Best Experimental Short at imagineNATIVE in 2009.

Archer has worked extensively with Native youth since the start of his art practice, originally teaching juggling and theatre, and now digital media and performance. He is an Assistant Professor of Indigenous Performance at York University and a member of Mistawasis Nêhiyawak, Saskatchewan.
Images
Top: Documentation of the original performance of For Mike by Archer Pechawis in 2010. Image courtesy of the Artist.
Bottom: Archer Pechawis. Image courtesy of the Artist.
June 17th, 2022 7:00 PM through 10:00 PM
101 Queen Street North




Kitchener

,

ON

N2H 6P7-N2H 6P7




Canada
Download iCalendar entry for this event.
iCalendar feed for this event.