Expressions 48: Call for Submissions
Learn how to submit your student artworks for our annual exhibition of young artists from across Waterloo Region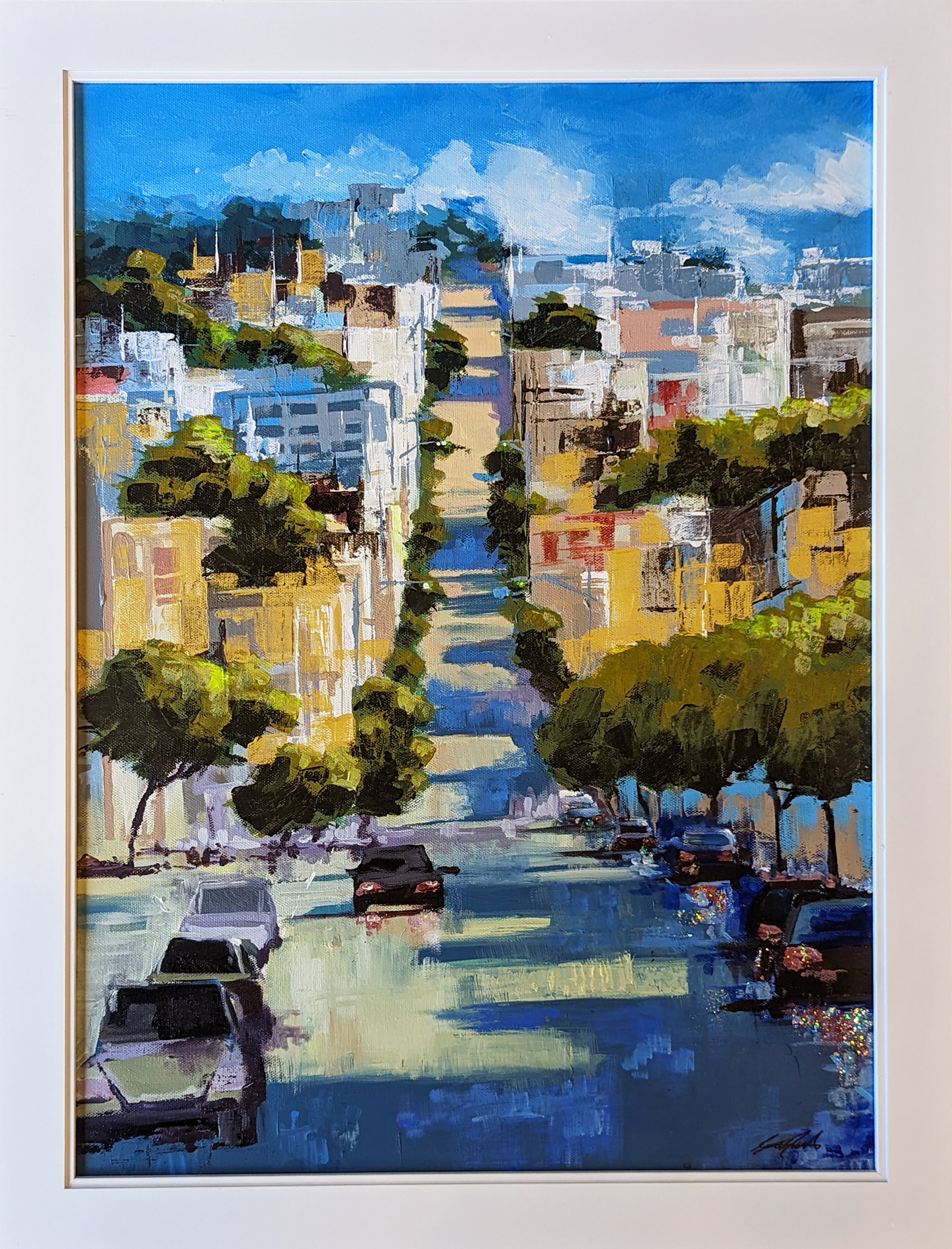 Waterloo Region Public, Catholic, and Independent Schools are invited to submit original student artwork for Expressions 48, which will be on view in our Main Gallery from 4 February-19 March 2023.
Students are asked to respond to the theme Wherever You Are, inspired by Sarah Al-Dulaimi's Summer Urban Landscape. We ask students to embrace the present and create artwork that conveys the space they currently occupy: physically, mentally, and artistically. We encourage artists to take noteof where they are, capture an image of their surroundings or create a representation of their emotional space.
Schools are encouraged to submit 3-6 artworks. In addition to traditional media, short films, animations, photography and digital artworks are all welcome.
Note: Expressions 48 invitations will be available when you drop off student artwork at KWAG.
Requirements

1.  Artwork Label Form submitted via email no later than 15 January 2023 to Monique Wozny, Education Coordinator, at mwozny@kwag.on.ca. 
2.  Parental Release Form submitted via email or with the artwork upon delivery no later than 22 January 2023.
3.  All two-dimensional work, including prints of digital art and photography, MUST be framed and wired, ready to hang. Three-dimensional work should be accompanied by a diagram indicating how it is to be displayed. A paper copy of the Artwork Label Form must accompany the artwork upon delivery.
4.  Digital video submissions must follow the following file guidelines: Mp4 format, 1080p resolution, between 1-5 minutes, maximum file size of 2GB. Please name your digital artwork file using the following format: ArtistName_School_Title.
Digital submissions to be be sent via WeTransfer.com to mwozny@kwag.on.ca.
Key Dates

15 January 
Deadline for submission of Artwork Label Form. A separate submission is required for each artwork. 
15 January-22 January
Delivery of artwork to Gallery and final submission period for digital artwork. Each work must have a completed Artwork Label Form and Parental Release Form. Unfortunately, we are not able to accept late submissions. 
Artworks can be delivered to KWAG during regular opening hours.
5 February
Opening Reception for Expressions 48: Wherever You Are.
25 March-2 April
Pick-up of artwork at the Gallery.
 
When
September 29th, 2022 12:00 AM to January 23rd, 2023 12:00 AM
Location
101 Queen Street North




Kitchener

,

ON

N2H 6P7-N2H 6P7




Canada