Art From A to Z | Wednesday, 22 November
This unique family program is designed for ages 2 - 4.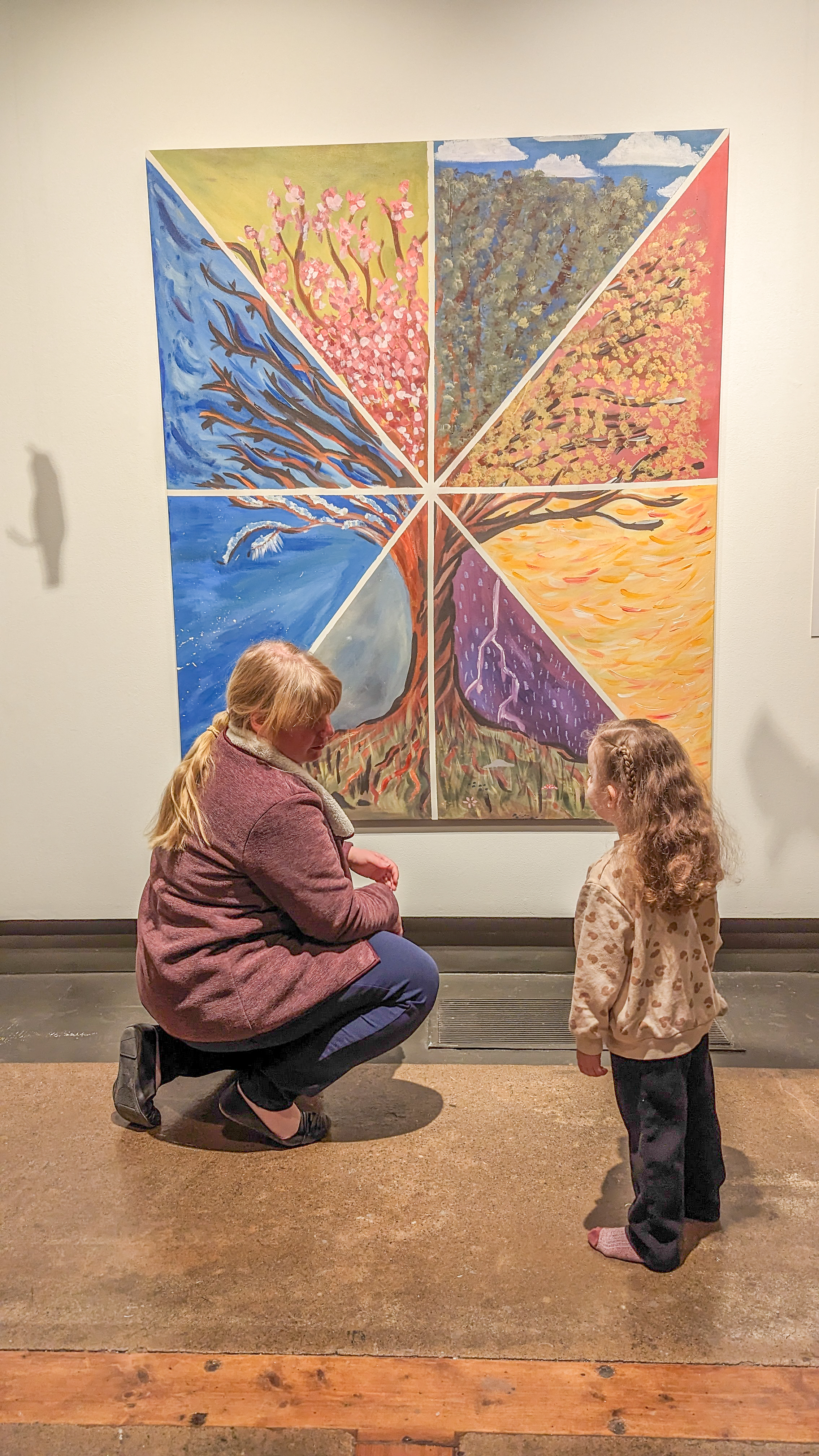 Welcome to Art From A to Z, designed to ignite the creative spark in your little ones aged 2 to 4! This captivating experience offers a delightful blend of imaginative art activities, cozy coffee and tea moments for guardians and an engaging gallery tour guided by a talented KWAG Artist Educator.
Our thematic art activities are carefully created to inspire and engage your child's artistic senses. Each session brings forth a new and exciting theme, encouraging your little artists to explore colours, shapes, textures, and more, all while expressing their unique creativity. Every activity is designed to foster artistic growth while nurturing a love for self-expression.
Our Artist Educator will lead you and your little ones through our current installations. Our educator's insights will illuminate the artworks and spark engaging conversations, fostering a deeper appreciation for the world of art in both young minds and guardians alike.
This class isn't just about artistic exploration; it's a heartwarming opportunity for guardians and children to bond over shared creativity. Our space is a nurturing environment designed with age-appropriate materials and equipment. We maintain a clean and sanitized space, ensuring a worry-free experience for children and guardians.
Join us for Art From A to Z, where every activity is a step towards fostering creativity, connection and a lifelong love for the arts. 
Art from A to Z
Wednesday, 22 November 
10:30 - 11:30 a.m.
General Public - $5 for each event
KWAG Members - FREE 
(members can email drosskopf@kwag.on.ca to register)
---
Image: Young boy at on Gallery Tour. Photo by KWAG.
When
November 22nd, 2023 from 10:30 AM to 11:30 AM
Location
101 Queen St. N




KITCHENER

,

ON

N2H6N9-N2H6N9




Canada
Event Fee(s)
Art from A to Z 22 November
$ 5.00

+ $ 0.65 HST