Feast for the Senses VI | Thursday 16 November
An Evening of Art, Food and Wine | Ages 19+
Don't miss out on this unforgettable culinary experience! Rich Francis, a former Top Chef Canada finalist and leading First Nation's culinary talent, will present tapas-style food and drink pairings inspired by our fall exhibition, Carry Forward.
Join us as leading First Nations chef Rich Francis, local sommelier John Kent and curator Lisa Myers take you through five notable works in the exhibition that raise awareness of forgotten histories and the power of documents that shape our perception of facts and reality.
As the driving force behind Cooking for Reconciliation, Rich Francis uses Indigenous foods to create a better understanding of pre-colonial Indigenous culture and the impact of colonization. He is a member of the Tetlit Gwich'in & Tuscarora First Nations, and draws his culinary inspiration from his childhood in his father's home of Fort McPherson in the Gwich'in Settlement Area, NWT. His mother is Haudenosaunee, of the Tuscarora Nation from Six Nations, ON, which he considers his second home. Now living in Saskatoon, Rich currently operates his catering business and is looking forward to opening his restaurant, 7th Fire.
Our sommelier for this evening is John Kent, who with wife Sarah Pepper owns J & P Grocery in Kitchener.  John studied the art of wine through the Wine and Spirit Education Trust program, provided through the Independent Wine Education Guild and is a representative for Thompson Vintage Trade, a wine importing agency.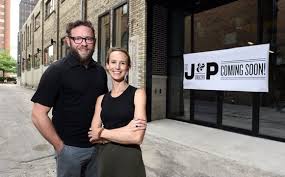 November 16th, 2017 7:00 PM through 10:00 PM
Members Ticket
$ 55.00

+ $ 7.15 HST

Non-members Ticket
$ 65.00

+ $ 8.45 HST

Members Ticket x 2
$ 110.00

+ $ 14.30 HST

Non-Members Ticket x 2
$ 130.00

+ $ 16.90 HST