DIY Workshop: Otomi Mixed Media Tapestry | Saturday 21 October
Instructor: Salomé Pérez | $60 + HST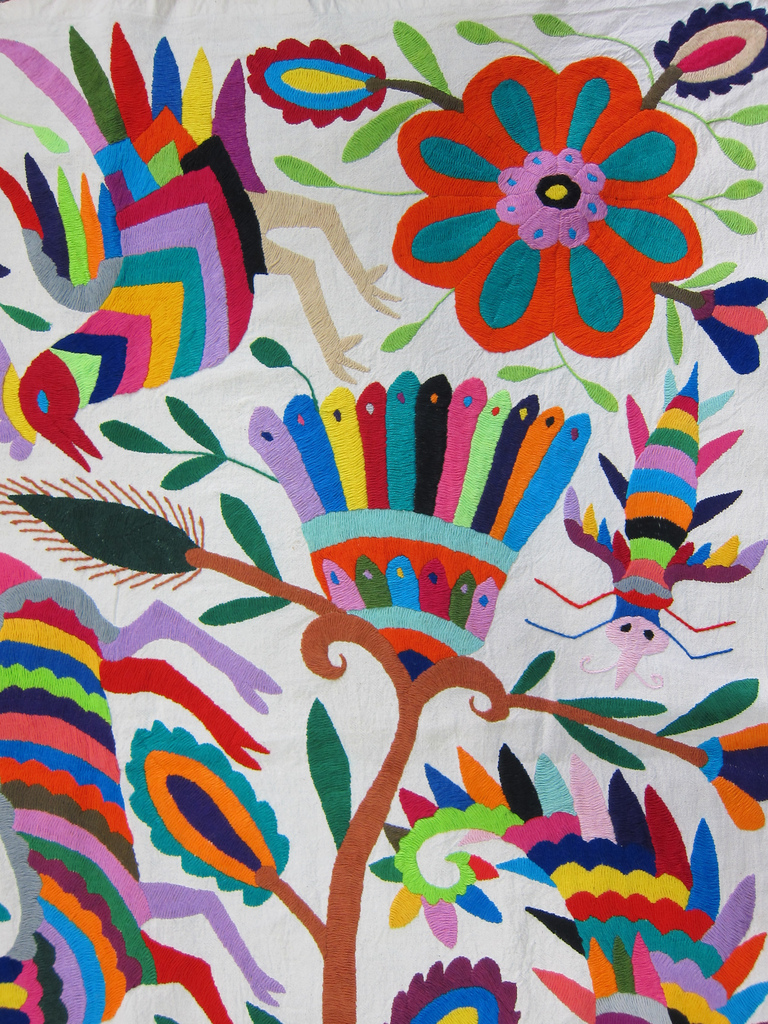 Travel to Mexico with local artist Salomé Pérez and discover the rich history and breathtaking regional motifs of traditional and modern Mexican textile design.
Join her to create a unique, ready to hang canvas that pairs acrylic painting and embroidery techniques. Learn how to obtain characteristic colours and apply two easy embroidery stitches as embellishment to the painterly image.
Suitable for all skill levels. All materials provided.
October 21st, 2017 1:00 PM through 4:00 PM
Otomi Mixed Media Tapestry
$ 60.00

+ $ 7.80 HST